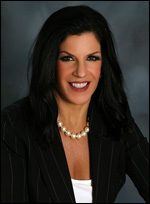 Jennifer Black, Founder & President:
Jennifer Black joined Black & Company in 1979, and was responsible for research coverage on footwear, apparel and specialty retail companies. In June of 1999, Ms. Black was ranked #1 by the Wall Street Journal under textiles and apparel as a Wall Street All Star Analyst. In 1997, Ms. Black was rated the number one analyst in the nation by the Reuters Large Company Investment Research Survey. Ms. Black began her career at Nordstrom, Inc., and credits her time learning the "Nordstrom Way" as giving her a key competitive advantage in understanding current and changing consumer sentiment and buying patterns. Ms. Black began her investment career at the equity trading desk and quickly moved into the research area to cover several footwear, retail and apparel companies, including Nordstrom, Nike, Reebok and Liz Claiborne, to name a few.
Ms. Black held the position of President at Black & Company, Inc., when it was acquired by First Security Van Kasper in April of 2000. She served on the State of Oregon Governor's Council of Economic Advisors from 1999 to January 2006. She recently rejoined the Governor's Council in 2009. In addition, Ms. Black sat on the Business Advisory Council for Portland State University.
Over the course of her career, Ms. Black has been cited in numerous trade journals and news publications talking about the apparel and retail industry. Most notably, she has been cited in the Wall Street Journal, the New York Times, Boston Globe, Associated Press, Fortune, Forbes, The Economist, Business Week, Barron's, Women's Wear Daily, Footwear News, Bloomberg News and Radio, the CNBC Power Lunch, and CBS Marketwatch. She also has appeared on CNBC on "Ask the Analyst" and lastly, StarMine named Ms. Black a 5-Star Analyst with the most accurate earnings estimates in Specialty Retail as well as Textiles & Apparel & Luxury Goods in 2002.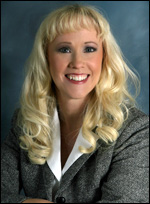 Carla White, Senior Equity Analyst & Executive Vice President:
Carla has been in the administrative field for approximately 30 years. Prior to joining Jennifer Black & Associates, she worked in the legal field, insurance industry, and a manager for the City of Portland's Portland Development Commission for 14 years.
Carla joined Black & Company in 1999 where she supported Jennifer Black prior to and during the First Security and Wells Fargo acquisition. She left for a short period and worked for UBS Financial Services as the Branch Office Administrator for the Branch Manager and Assistant Manager. She rejoined Jennifer at Jennifer Black & Associates in January 2005 as the team's Executive Assistant and was promoted to an Equity Analyst in 2009.